Coaching and Referee Clinics
---
---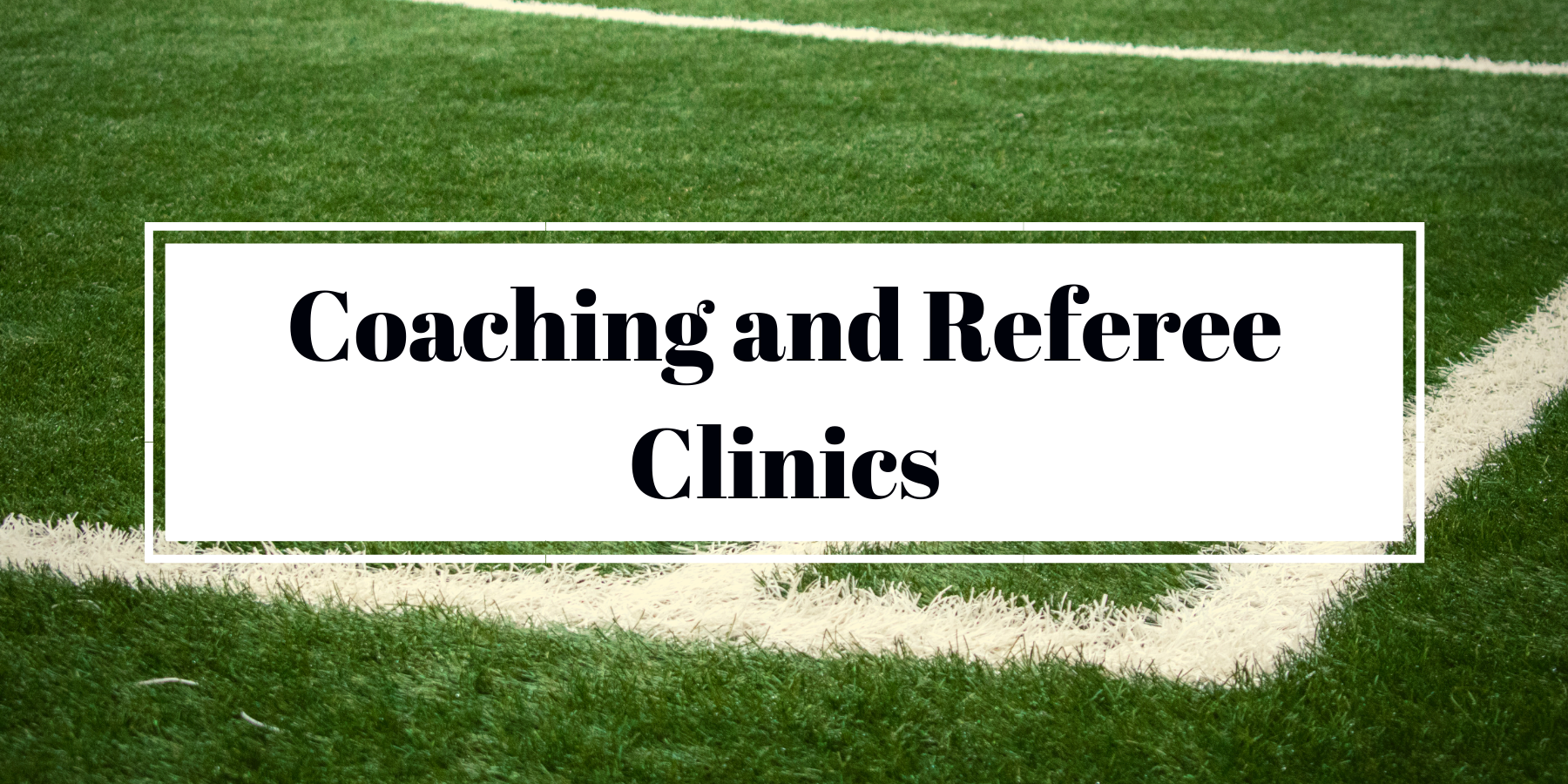 ---
Free Coaching Courses
Each year WLYSA offers our coaches with Canada Soccer accredited courses paid for by WLYSA. Following Covid-19, Canada Soccer and BC Soccer created the courses to be half online (self-paced) and half on-field. Online courses must be completed fully at least 10 days prior to the on-field course for the credits to transfer to Coach Centre.
On-field sessions will be hosted April 29th and 30th in Williams Lake.
| | | |
| --- | --- | --- |
| Active Start (U3 - U6 ages) | April 29, 2023 | 10:00am - 12:00pm |
| FUNdamentals (U7-U8 ages) | April 29, 2023 | 1:00pm - 4:00pm |
| Learn to Train (U9-U12 ages) | April 30, 2023 | 1:00pm - 5:00pm |
If you have any questions, please contact Alexis through admin@wlysa.com or Silvia through miniplayers@wlysa.com
If you began courses last year and were unable to complete the online portion for any reason, please contact Alexis - your courses can be completed this year!
Referee Clinics
WLYSA will be hosting referee courses in coordination with Quesnel this year.
Please see below for the schedule: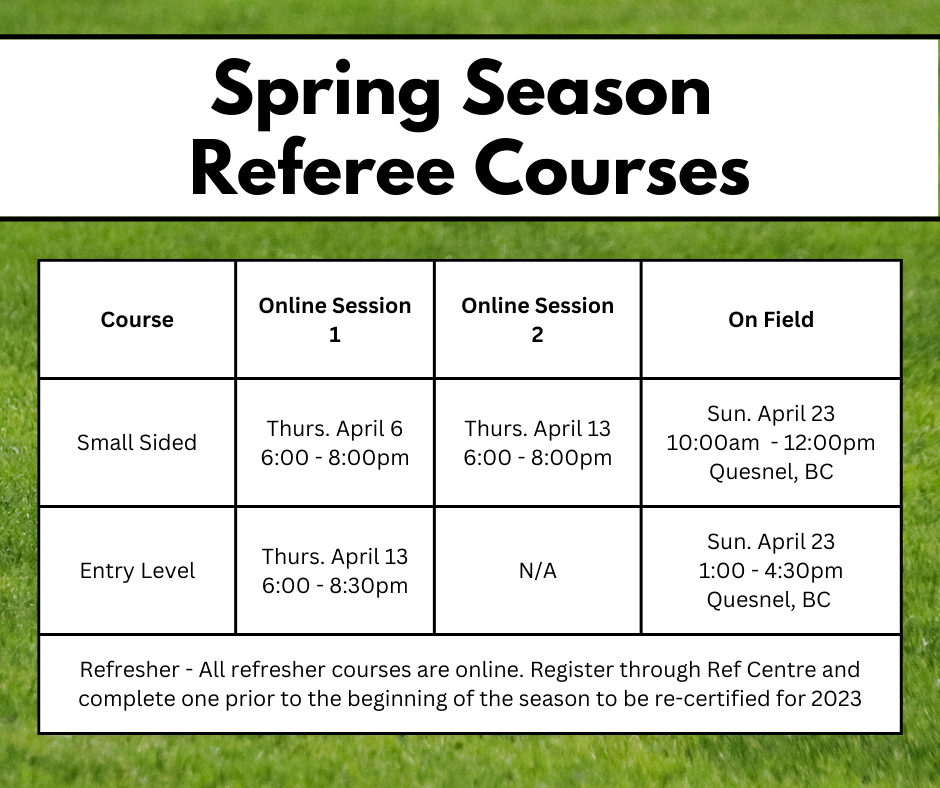 Any player 12 years and up is able to complete the courses and referee during the season.
If you would like more information, please email referees@wlysa.com