Become a Sponsor
---
Thank you for taking time to consider sponsoring the Williams Lake Youth Soccer Association (WLYSA). It is community support that allows the WLYSA to provide affordable sporting activity for youth in our community.
We are seeking sponsorship for the 2020 Spring Outdoor Soccer Season. As a sponsor, you will have the satisfaction of knowing you are investing in our community by supporting our youth.
Funding received from sponsorship is used for field maintenance, referees for games, equipment, coach training, and player development opportunities.
2020 Sponsor Form
Please click on the link to download the 2020 Sponsor Form: 2020 WLYSA Sponsor Form
If you would like to discuss sponsorship options with us, please send Alexis email at admin@wlysa.com
2020 Sponsor Information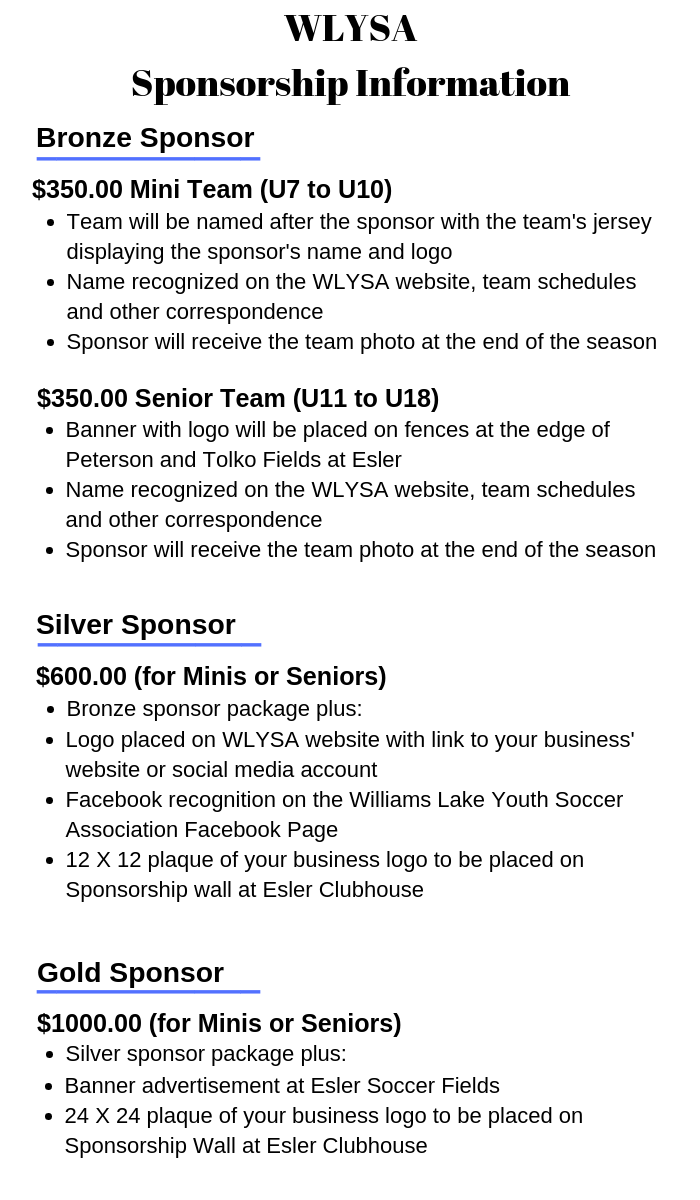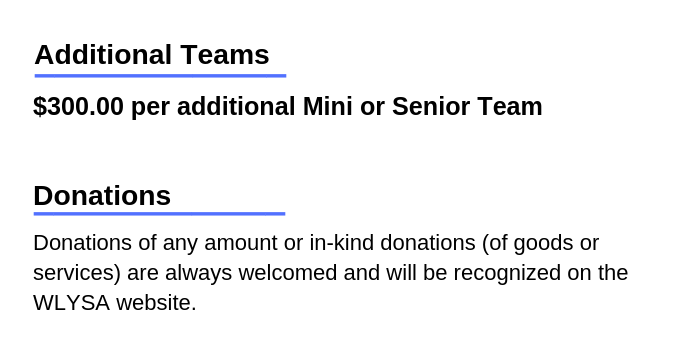 Rep Team Sponsorship
If you are interested in sponsoring a WLYSA Rep Team, please contact the office at 250-392-1103 or please email admin@wlysa.com