Air Quality and High Temperatures
---
---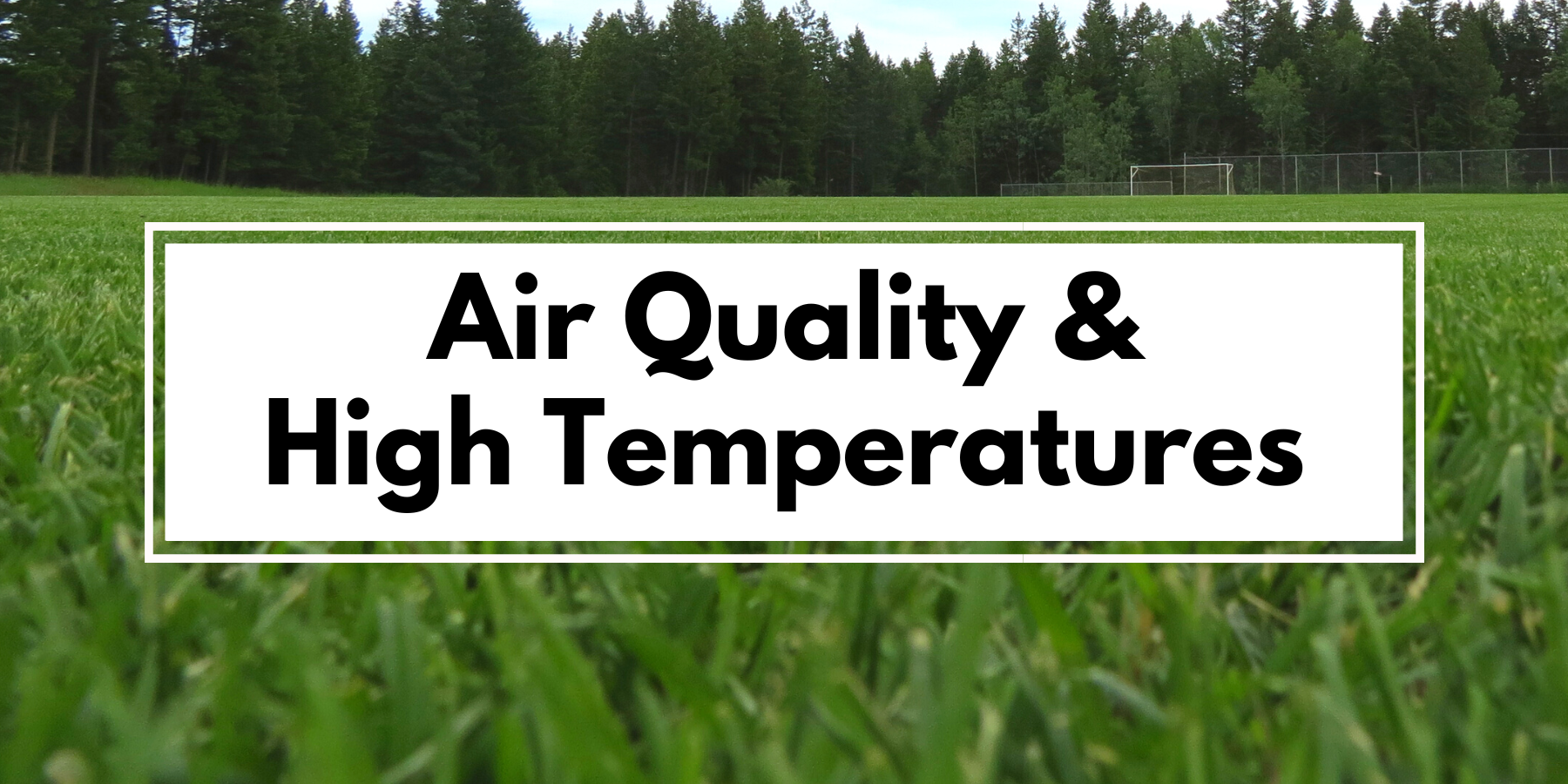 ---
May 17, 2023 Update
Wednesday May 17th sessions are cancelled for all age groups.
Photos will be rescheduled.
For the most up to date information, please follow our Facebook page as its the easiest to update: www.facebook.com/wlysa1
Air Quality
WLYSA follows BC Soccer Guidelines when it comes to air quality and being active on the fields.
Check Environment Canada for Williams Lake prior to heading up to the fields.
Index below 3: regular practices and games
Index between 4 - 6: Reduce intensity, shorten practices and increase resting periods
Index above 7: Games and Practices will be cancelled. We do not have the opportunity to make up cancelled sessions or postpone later into the evenings.
Of course, guidelines do not fit all people or health situations. If you feel that it is unsafe for you or your children to participate in outdoor activities due to any reason, please remain home.